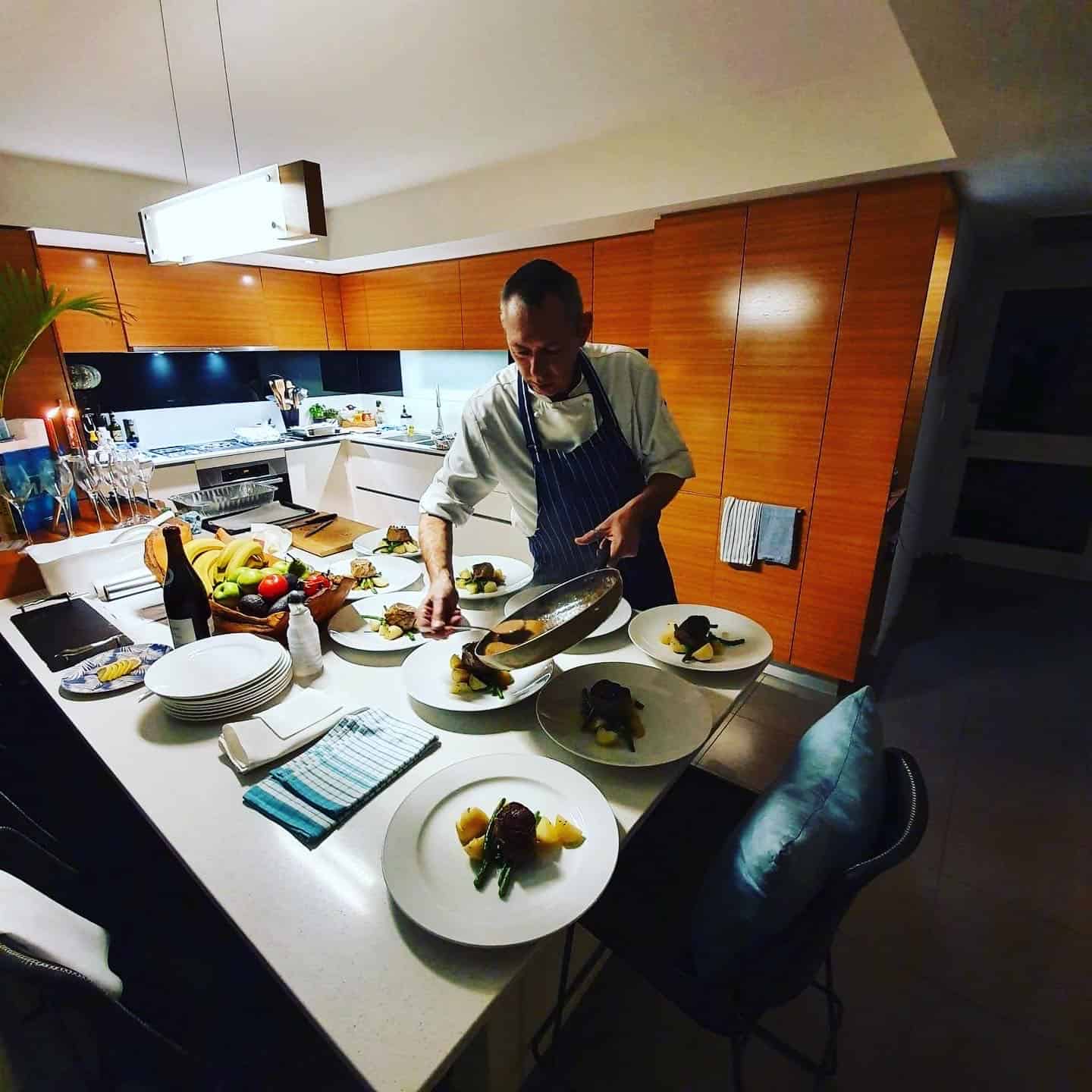 Ingredients
1 tablespoon cooking oil
1 chicken (about 3 to 3 1/2 pounds), cut into eight pieces
3/4 teaspoon salt
1/2 teaspoon fresh-ground black pepper
1 small onion, chopped
4 cloves garlic, minced
1/2 cup red wine
1 1/2 cups canned crushed tomatoes with their juice
1/2 teaspoon dried rosemary
1/2 teaspoon dried thyme
1/3 cup black Kalamata olive, halved and pitted
1 teaspoon anchovy paste
Directions
Step 1
In a large, deep frying pan, heat the oil over moderately high heat. Season the chicken with 1/4 teaspoon each of the salt and pepper and put it in the pan. Cook the chicken until browned, turning, about 8 minutes in all. Remove the chicken from the pan. Pour off all but 1 tablespoon fat from the pan.
Step 2
Reduce the heat to moderately low. Add the onion and the garlic and cook, stirring occasionally, until the onion starts to soften, about 3 minutes. Add the wine to the pan and simmer until reduced to about 1/4 cup, 1 to 2 minutes. Add the tomatoes, rosemary, thyme, olives, anchovy paste, and the remaining 1/2 teaspoon salt and simmer for 5 minutes.
Step 3
Add the chicken thighs and drumsticks and any accumulated juices. Reduce the heat to low and simmer, covered, for 10 minutes. Add the breasts and cook until the chicken is just done, about 10 minutes more. Add the remaining 1/4 teaspoon pepper.
Serve With
roasted chat potatoes boiled green beans or rice would be excellent.
Bon Appetit