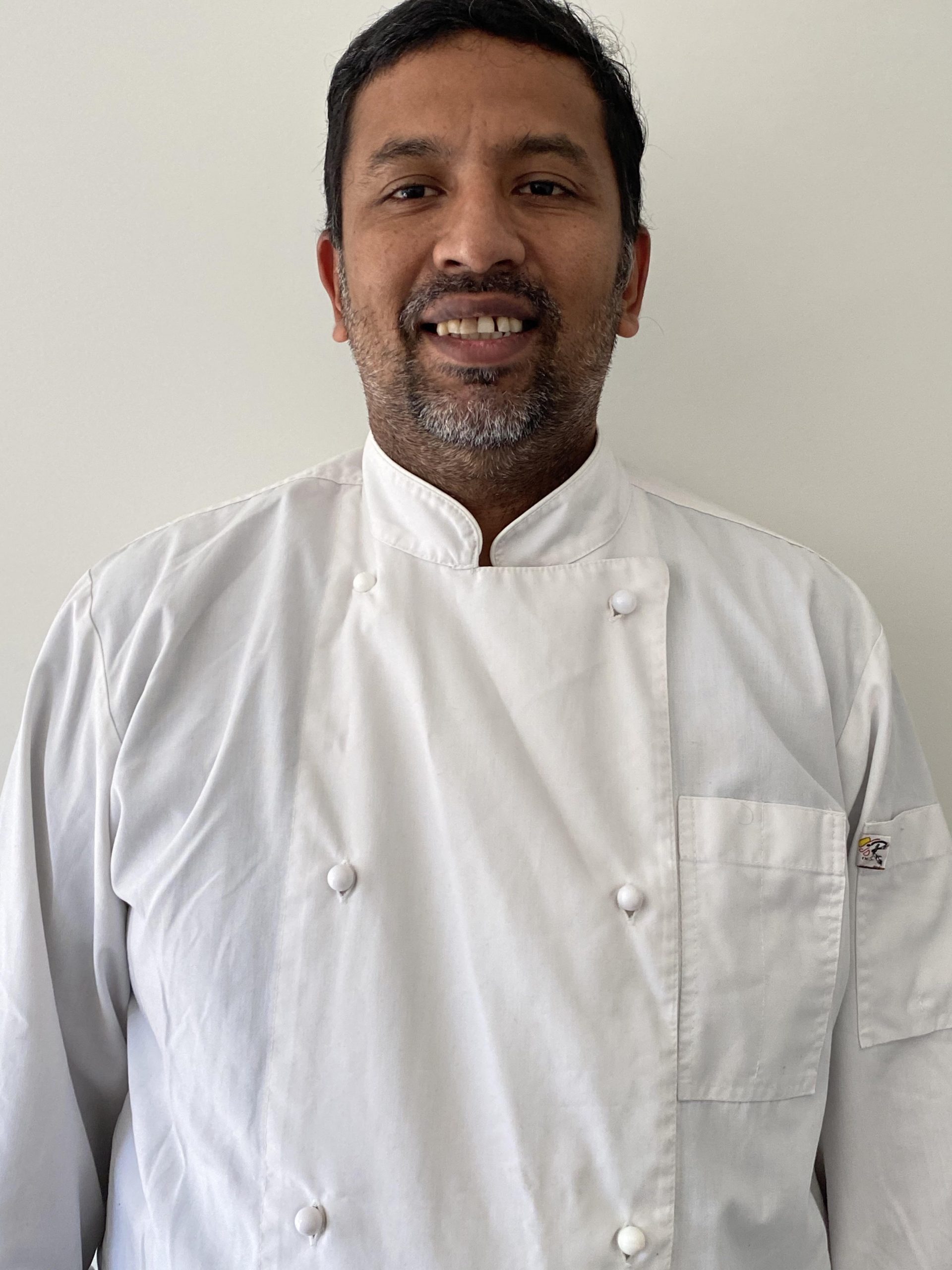 My name is Steve Stainwall and I am originally from Sri Lanka and my passion for food was something that I knew I had even when I was a teenager going to school. I pursued my dream after I left school and was fortunate enough to work overseas in places like the United Arab Emirates or Dubai for the likes of Ritz Carlton, Hilton hotels in Sri Lanka and Marriot hotel and resorts in Australia etc. 
I am focused in giving the best experience for my Guests and take them back to my Childhood experience to relive the different food cultures and tastes. I sincerely hope I given you a memorable experience.
Entrée
Spicy pea and potato parcels
(Peas and potatoes mixed with a combination
Of herbs and spices in a light puff pastry)
MAIN
Lamb Rogan gosh with spiced potato and
Cauliflower with cucumber raita and roti.
DESSERT
Love cake with cardamom and honey spiced
Yoghurt and fresh Strawberries.
Entrée
Deep fried fish rolls with a spicy chilli and
Coriander sauce.
(Mixture of fish, vegies spices incorporated in a pancake which is then coated in an egg wash and then deep fried)
Main Course
Sri Lankan Chicken curry with yellow rice, mixed
Vegetable curry and pappadams.
Dessert
Spicy coconut custard pudding.
(A combination of herb and spiced cooked with
Palm sugar and coconut milk)