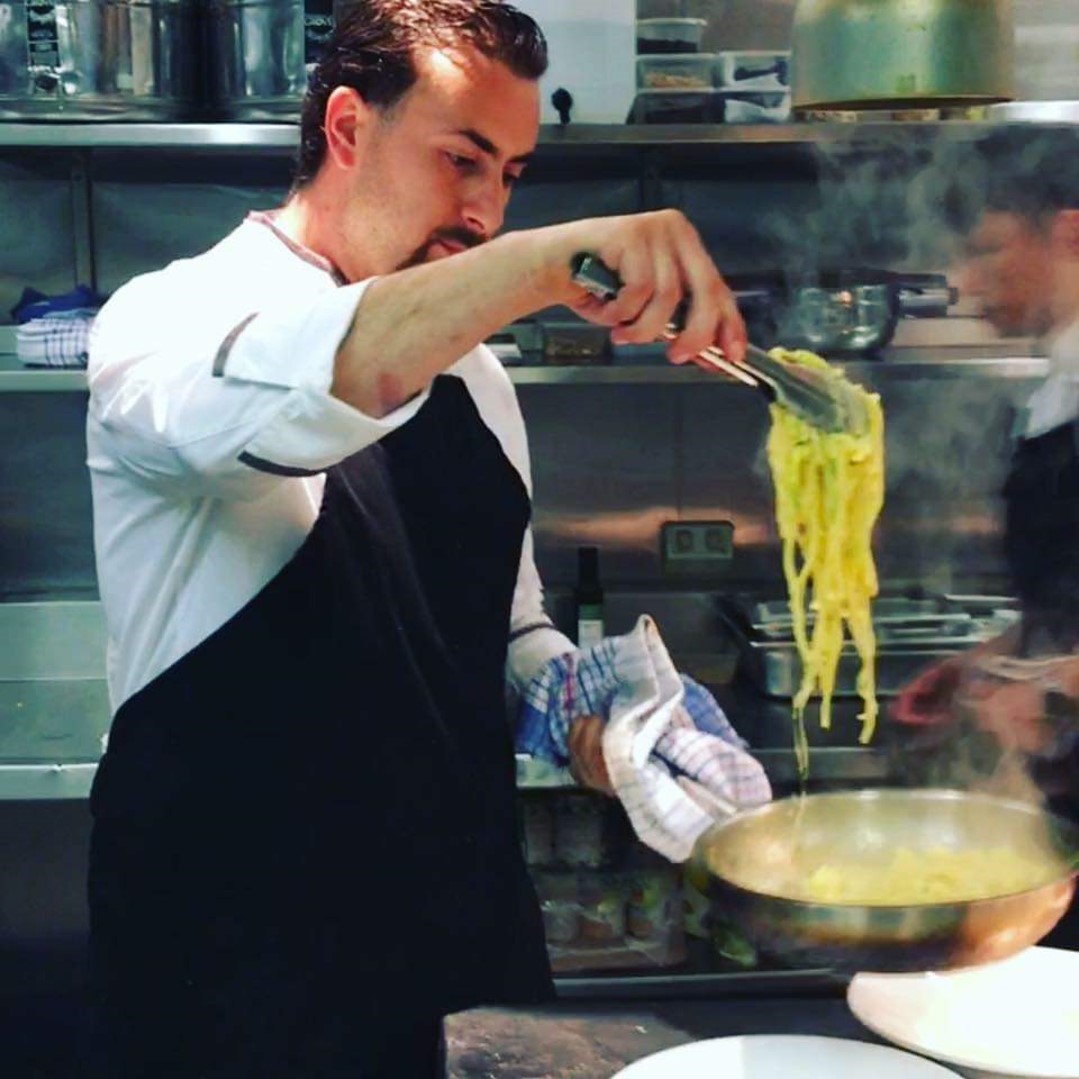 My name is Roberto, I'm an Italian chef with 15 years of experience. My passion for food started when I was very young with my Gramma and my uncle who had a little pizza shop in Sicily. I went to the Hospitality school and I started working in the kitchen when I was 15 y/o.
Since then my passion have grown whit my knowledge, I had a chance to work in different kind of restaurant, from small Trattoria to Michelin Star Restaurant. 
My focus is on the freshness of the product so my menu will always change following the season.
Homemade Bread basket and Grissini stick
Snapper Tortellini 
Handmade tortellini filled with golden snapper, chives and mascarpone cheese served with cannellini beans pure parsley and confit tomato.
Filled Calamari
Fresh Baby Calamari stuffed with bred crumb, garlic, parsley lemon zest and pistachio served with peas pure, tomato concasse and snow peas tenderloin.
Main Course
Zuppa di Pesce
Prawns, Mussels, Vongole and Sword fish soup wit tomato, garlic and olivoil served with toasted bread
Pesce al Cartoccio
Whole Snapper backed with thin sliced potato, baby cappers, garlic, white wine and parsley served with apple and watercress salad
Crostatina alla Frutta
Shortcrust filled with pastry cream topped with fresh fruit served with homemade strawberries sorbet
Sfogliatella
Ricotta and candid fruit stuffed puff pastry served with Cherries Gelato.
Homemade Bread basket and Grissini stick
Duck Tortellini 
Handmade tortellini filled with confit duck, chives and parmesan cheese served with butter broad beans pancetta and sage.
Quaglia Ripiena
Brisbane valley quail stuffed with raisin, pine nut, parsley and dry apricot wrapped in pancetta served with broad beans and mushrooms
Main Course
Agnello in Padella
Pens seared lamb rump served with sweet potato mash, broccolini and baby carrot topped with red wine jus.
Filetto al Pistacchio
Eye Fillet medallion in a crust of pistachio di bronte served on cauliflower pure with roasted pumpkin and red onion jus
Pere, Ricotta e Cioccolato
Shortcrust filled with ricotta cheese, chocolate chips and Victorian pears served with pear sorbet.
Pannacotta 
Classic vanilla Pannacotta served with Italian meringue, strawberries jell and fresh strawberries.