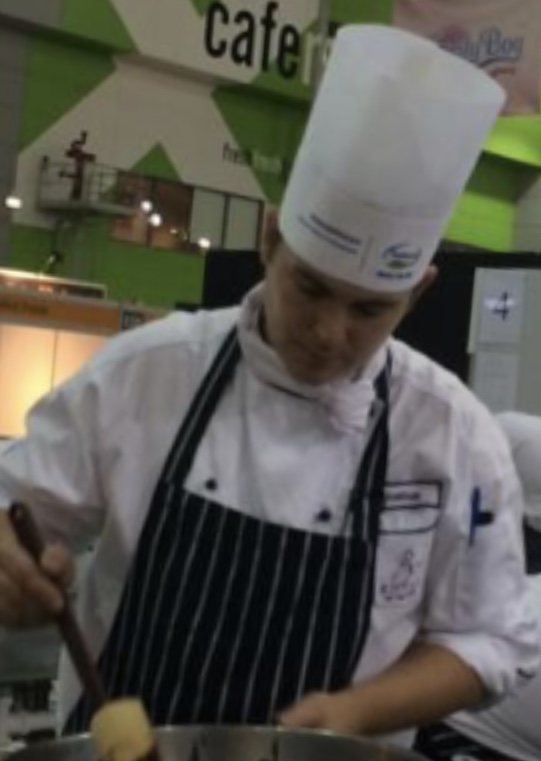 My name is Josh. I have been cooking for over 15 years and specialized in modern Australian cooking.
My experience consists of working in hotels and fine dining. I also achieved gold medal in Fonterra restaurant champions in 2014.
My passion is using techniques influenced by a range of different cuisines to showcase the beautiful produce Australia has to offer.
Entre –
Pan seared barramundi fillet, roasted baby beetroot, sweet potato crisps, lime butter sauce
Or
Lamb back strap, blistered vine ripened cherry tomatoes, wild rocket, balsamic glaze
Main-
Kangaroo fillet, rosemary baby potatoes, black garlic tossed broccolini, dark chocolate reduction
Or
Pan fried chicken supreme, garlic tossed cauliflower, wilted baby spinach, white wine sauce
Dessert-
Iced VoVo cheese cake, strawberry ice-cream, white chocolate shards
Or
Brioche bread and butter pudding, vanilla custard, chocolate sauce
Entre-
Bushells tea smoked duck breast, pawpaw salad, chili jam
Or
Cider braised pork belly, honey roasted carrot, pea puree
Main-
Slow braised lamb shoulder, roasted Queensland blue pumpkin, bush tomato chutney
Or
Crispy skin salmon fillet, warm Sebago potato salad, butter snow pea, lemon sauce
Dessert-
Rocky Road panna cotta, chocolate ganache, raspberry compote
Or
Apple and rhubarb crumble, vanilla ice cream, blueberry salsa